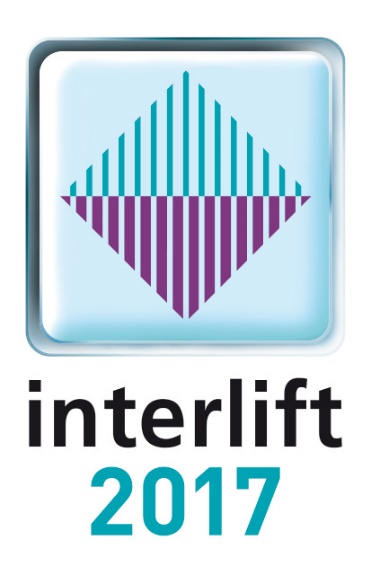 17 - 20 October 2017 - Augsburg Trade Fair - Germany
The leading trade fair in the lift industry has several advantages – and the best visitor quality worldwide.
Augsburg – When comparing interlift with other lift trade fairs, leading representatives from the industry regularly emphasise the excellent value for money, short distances on the site despite continuous growth and – something that is actually the decisive factor for many – the unique quality of the visitors. Interlift project manager Joachim Kalsdorf has already been to a whole host of lift trade fairs this year, but regardless of whether in Cairo, Izmir, Istanbul or Mumbai, whether in Shanghai, London or Dubai – everywhere the people he spoke to praised the outstanding competence and international quality of the interlift trade fair public.
Gelszus study underlines top quality of interlift visitors
For the last interlift in 2015, the 20,440 visitors represent a healthy increase of 8 percent. But interlift has not only grown in terms of quantity. What has always been a high quality of international guests has risen once again. On the subject of internationality: 59 percent of visitors came from abroad, in total 97 countries were represented in Augsburg – more than ever before. The proportion of Asian guests rose to eight percent – about a third more than two years ago! Three percent of guests came from Amerika, one percent came from Africa and one percent from Australia.
What is perhaps the most impressive result of the representative survey by Gelszus Messe-Marktforschung [Gelszus Trade Fair Market Research] is the increase in visitors from the top level of management – so entrepreneurs, managing directors, board members or heads of official agencies – from 26 to 36 percent. This makes just under 7,500 visitors absolute top decision-makers, a figure which is without doubt unparalleled worldwide.
interlift 2015: More decision-makers – more business deals
The fact that interlift is the leading international trade fair of the sector is also evidenced, among other things, by the very high proportion of decision-makers at the trade fair. At interlift 2015 the proportion of visitors involved in procurement and purchasing decisions rose to a record-breaking 84 percent (2013: 72 percent). A third of them make the decisions alone, 32 percent are co-decision-makers and a further 20 percent have an advisory role.
As a result, the number of business deals has also increased significantly: 27 percent of those surveyed stated that they had already made business deals by the time of the interview; in 2013, at "only" 12 percent, the figure was not even half of that.
Preparations for the VFA-Forum interlift ´17 have already begun
In the beginning of September, the call for papers will be sent to all exhibitors and interested parties. In addition to the usual theme blocks Standards, International Markets (particularly South America, UK and Commonwealth, Middle East, South Pacific), as well as new products and services, papers will be requested on the topics Safety at the Work Place, Qualification, Industry 4.0 – Digital Applications for Elevators, mega-cities and architecture. Further information from the VFA offices at: VFA-Interlift e.V., This email address is being protected from spambots. You need JavaScript enabled to view it. oder Tel. +49 40 72730150.
Hall layout planning in August 2016
Never before have so many lift companies registered so quickly for interlift. Over a third more registrations have currently been submitted to the project management compared with last year's event; most of these are from regular exhibitors who want to secure their tried-and- tested stand placements. At the latest by the time of the trade fair hall layout planning, in August, companies interested should have registered so that individual placement requests can be considered where possible. The registration documents are available for download from www.interlift.de.
Press contact
AFAG Messen und Ausstellungen GmbH
Am Messezentrum 5
86159 Augsburg
Tel +49 (0)821 – 5 89 82 - 143
Fax +49 (0)821 – 5 89 82 – 243
E-mail
This email address is being protected from spambots. You need JavaScript enabled to view it.
Professional sponsor
VFA-Interlift e.V.
Süderstr. 282
20537 Hamburg
E-mail
This email address is being protected from spambots. You need JavaScript enabled to view it.