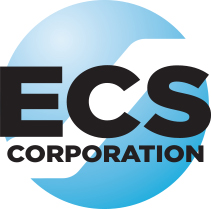 Release CAMs for Montgomery E5000 Style Escalator to be Used at Local Girl Scout Events
BROADVIEW, IL (December 12, 2017) – Today ECS Corporation donated 150 Montgomery style P69273 release cams to the Technology and Manufacturing Association (TMA). The cams will be used as part of hands-on STEM (science, technology, engineering and math) activities by two local girl scout troops in their annual STEMapalooza events. The STEMapaloozas will feature local STEM organizations and museum booths from across the Chicagoland area, as well as science shows and demonstrations. The first event, for the Girl Scouts of Northern Illinois, is scheduled for February 3, 2018 in Woodstock, IL. The second event, for the Girls Scouts of Greater Chicago and Northwest Indiana, is planned for March 24, 2018 in Country Club Hills, IL.
The effort was coordinated by the Women in TMA Committee which advocates for women in manufacturing through the promotion of education, advancing careers and strengthening networks. They requested donations of various-sized parts with a hole large enough to be strung on a twine cord. A Women in TMA representative will explain the process of manufacturing while the 'tween-aged' girls make necklaces from the parts.
"The incoming talent in the vertical transportation industry reminds us of the need to share our knowledge and experience", says Rick Milefchik, President and COO, "We feel strongly about supporting our community and the leaders of tomorrow. It is our hope this small gesture will inspire the next generation of manufacturers and vertical transportation professionals."
Founded in 1925, TMA supports manufacturers in the Chicago metropolitan area and surrounding counties in northern Illinois, northern Indiana, and southern Wisconsin. It has almost 1,000 members representing over 32,000 employees and nearly 26M square feet of manufacturing.
A batch of Montgomery E5000 style release cams P629273 are cut from 3/16" thick Domex XF100 high-strength alloy on the bed of ECS's Mitsubishi laser cutter.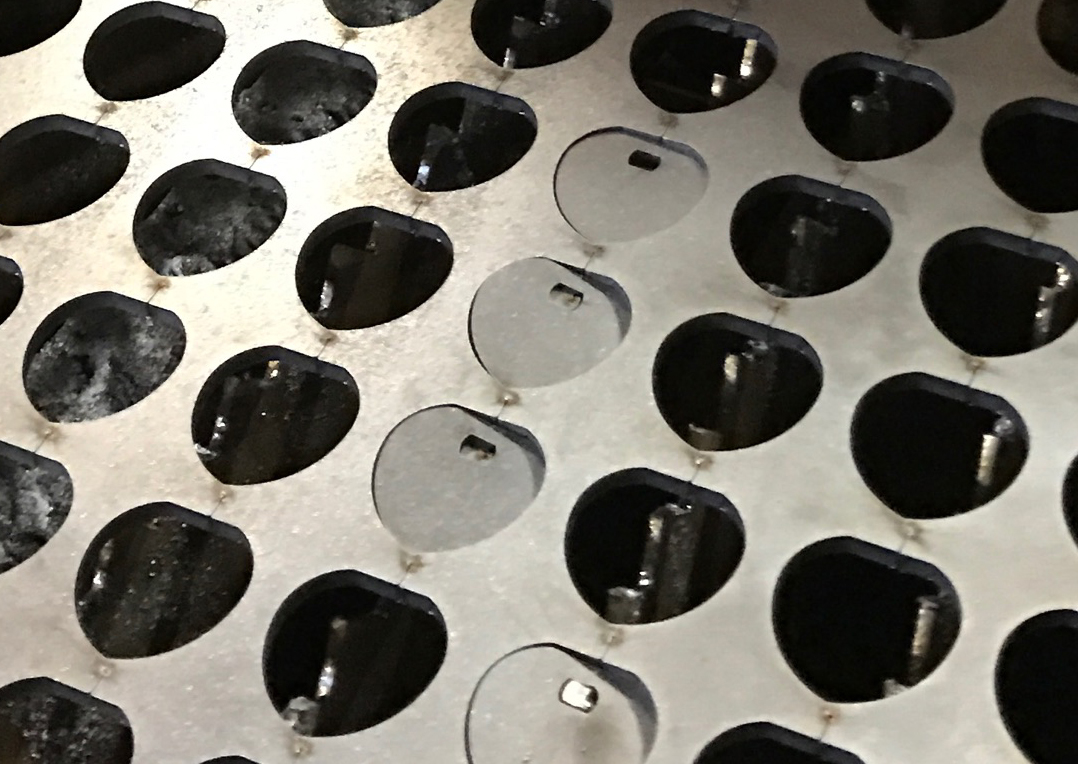 ###
About ECS Corporation
Long recognized as a leading supplier to the vertical transportation industry, ECS Corporation underwent an intense rebuilding and restructuring in 2013 after ownership changed hands. An infusion of capital and a new senior management team refocused the company's efforts on safety, quality and customer service. Crucial personnel additions with decades of OEM level experience bring industry knowledge to better serve end-users.
ECS Corporation's mission is to provide exceptional products and services. The company adheres to strict quality guidelines and understands the unique just-in-time nature of the vertical transportation industry. Their goal is to constantly strive to exceed expectations to help promote the customer's success.
The company's proximity to the city of Chicago, along with 24,000-total square feet of inventory and manufacturing space, facilitates immediate deliveries from ECS Corporation. Key industry partnerships further enable the rapid delivery of off-site components.
For more information contact:
Cathy Hayat
Marketing Manager
T: 309-684-3150
This email address is being protected from spambots. You need JavaScript enabled to view it.
http://ecalatorparts.com